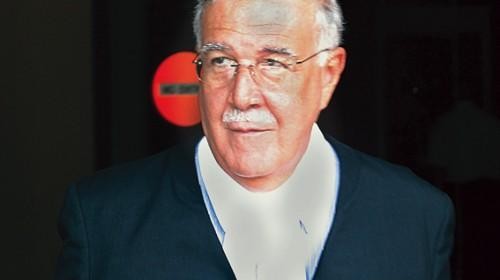 Attorney, former independent senator and columnist Martin Daly, takes on a new role. He is part of the upcoming production of Raoul Pantin's Hatuey.
Mr. Daly, along with other cast members, have been in rehearsals for the last six weeks. He will play the role of spanish governor don berrio hernandez.
The attorney is a member of the board of the Little Carib Theatre. Also on the cast of Hatuey is Media Association president Francesca Hawkins.
Hatuey opens tomorrow evening at Central Bank Auditorium. It will run over two weekends.
It is being put on by the Lloyd Best Institute.
A Brief History on the main Character:
Hatuey or Hatüey (died February 2, 1512) was a Taíno Cacique (chief) from the island of Ayiti (now Hispaniola), who lived in the early sixteenth century. He has attained legendary status for leading a group of natives in a fight against the invading Spaniards, and thus becoming the first fighter against colonialism in the New World. He is celebrated as "Cuba's First National Hero."
Source: i95.5fm News