Norman "Chucks"
Biography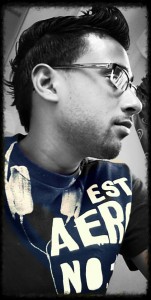 Norman Chuckaree (also known as Chucks/Norman Chucks) is a multi-talented, multi-faceted young man, steadily climbing his way up the entertainment industry ladder in Trinidad and Tobago. He primarily hosts very popular shows on two of Trinidad's top radio stations ('Hott Energy Nights' Monday-Thursday on Hott 93.5fm, 'R&R Sundays' on Red 96.7fm), but is also involved in several different and very successful ventures. He is the 'hype man' of the very popular DJ group 'Parliament', working at parties and social events almost every weekend. Norman Chucks has also become a well-known and sought-after Corporate Event MC, having built a corporate clientele.
He has dabbled in modeling and acting as well, and has appeared on print and TV commercials.
In addition to working in entertainment, Norman Chucks has gotten involved the business of entertainment, and is now the owner of his own clothing line (OhShucksIzChucks), as well as the promoter of his own series of events.
At the tender age of 28, Norman Chuckaree (Chucks/Norman Chucks) has already accomplished so much in his field, and is continuing to make quite a name for himself in all aspects of the entertainment industry. His humility and constant thirst for knowledge continue to be his driving forces, and he is certainly destined for greatness.
Connect with Chucks
Oh Shucks Iz Chucks  | Twitter: @n_chucks | Instagram: @nchucks |