The driver the car that slammed into Ezekiel Burton in Malabar is gunned down in Maturita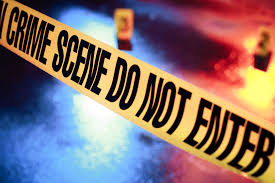 A father of two is gunned down is Maturita.
Dead is Kevin James.
Mr. James was said to be standing along Kingdom Avenue when he was shot.
The incident occurred at around 4:15am yesterday.
It is said two gold chains he was wearing at the time were taken.
An autopsy is expected to be performed on Mr. James' body today.
He was 30-years-old.
Two months ago, in Malabar, Mr. James car slammed into Ezekiel Burton as he was about to cross the road.
The 19-year-old remained warded at hospital for three days before he died of his injuries.
Police are not linking the two incidents at this time.