Disney has announced a remake of Home Alone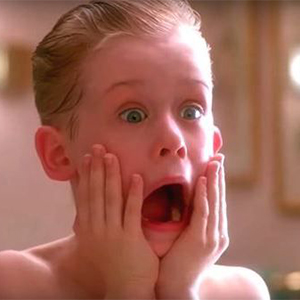 Disney has announced it's going to remake Home Alone for its new streaming service.
The studio's Chief Exec said there would also be "re-imaginations" of Night At The Museum, Diary Of A Wimpy Kid and Cheaper By The Dozen.
Disney now owns the franchises after it bought the film studio 20th Century Fox.
The new service Disney+ launches in the US in November and is expected to hit the UK next year.
The Christmas classic starring Macaulay Culkin was originally released back in 1990 and has an audience rating of 80% on Rotten Tomatoes.
So far this year we've released five of the top six movies," Iger told a conference call with investors.
"Including four which have generated more than a billion dollars in Global Box Office."
In addition to Avatar, Planet Of The Apes, X-Men and Deadpool, "we're also focused on leveraging Fox's vast library of great titles to further enrich the content mix on our platforms.