Coca-Cola thinks Americans are finally ready for Coke with coffee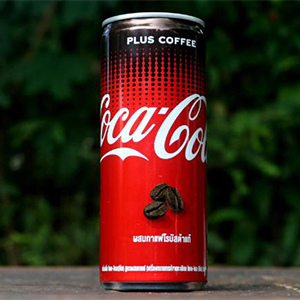 New York (CNN Business)In 2006, Coca-Cola launched Coca-Cola Blak, a coffee-flavored version of its signature product. People didn't like it, and the beverage flopped. Coke stopped selling the product in 2008, just two years after it launched.
Bad timing caused the failure, said Nancy Quan, the company's chief technical officer.
"That was a trend before its time," Quan told CNN Business. "I don't think people were ready to have a coffee portfolio within the Coca-Cola brand."
Now, thanks to evolving trends and palates, the company thinks the public is ready. And Coca-Cola is bringing Blak back — sort of.
Over the past few years, Coke has been releasing a similar product called Coca-Cola Plus Coffee or Coca-Cola With Coffee in international markets. The new product contains more real coffee than Blak did. There's also an additional caffeine jolt: The product is more caffeinated than regular Coke.
Today, it's available in Australia, Italy, Spain, Thailand and Poland, among other countries. Coca-Cola is "pleased with the initial response," according to a spokesperson. It plans to make the drink available in 25 international markets by the end of the year.
The company hasn't committed to bringing the product to the United States. But it's "optimistic about the potential for the beverage" in the country, a spokesperson said.
"I believe that there's going to be a space for a Coca-Cola With Coffee" in the United States, Javier Meza, Coca-Cola's global chief marketing officer of sparkling beverages, told CNN Business. He said the product could reach the United States next year.
The beverage company evaluates geographical markets separately. Products that succeed internationally don't always work in the United States. But Meza said that "Coca-Cola With Coffee is not a concept that consumers were expecting" in any market, calling it "surprising."
That's a good thing, he added: "Sometimes consumers think that they have seen everything."
Coca-Cola (KO) needs to keep innovating with its flagship product to succeed, and Coke Plus Coffee can help — even if it takes some getting used to.
Source: CNN.com