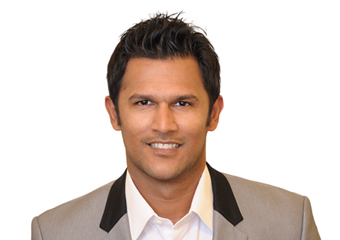 Former cricketer Daren Ganga, has resigned from his position as Director of the Tourism Development Company with immediate effect.
In a letter to the media, Ganga has also requested that the Minister of Tourism Shamfa Cudjoe to correct the "erroneous information which may be used to tarnish my local and international reputation"
In her budget presentation on Saturday, Cudjoe spoke about wild spending at the TDC, saying that Ganga had sought and received approval for a US$70,000 sponsorship for the Caribbean Premier League (CPL) which the Ministry of Sport had refused to support.
"It is absolutely false and bereft of any merit that, in my capacity as Board member of the Tourism Development Company Limited ("TDC"), I placed before its Board a proposal for funding a CPL project in the sum of $70,000.00 USD," he said in his letter.
"In 2015 the Government purchased the rights to host the CPL semi-finals and final and as such the TDC was mandated to act as the coordinating company on the State's behalf.
As part of its involvement the TDC Board set up a Local Organising Committee (LOC) to deal with all the stakeholders of the CPL event. I was fortunate to be one of the three TDC Board members which sat on the said committee. It was the CPL, and not myself, that submitted a proposal to the said LOC for the TDC's sponsorship of the franchise Trinidad and Tobago Red Steel team cricket team," he explained.
He said in return for the sponsorship, the CPL offered TDC branding on one of the six teams participating in CPL 2015; a sponsored team (Red Steel) play in 33 T20 matches to be broadcasted on television;
exposure from 29 international media houses and a chance to position Trinidad and Tobago as the premier sporting destination in the region;TDC branding on the front of the players uniforms; perimeter boards with TDC branding at the Oval; the utilisation of franchise players to market Trinbago as a tourist destination; and media value, the average ROI in terms of advertising is more than $24 million.
He said the proposal was endorsed by the TDC's Marketing sub-committee and when it was brought before the full Board it received unanimous support.
"The $70,000 USD which the Hon. Minister referred to was allocated by the CPL for branding costs of the Trinidad and Tobago Red Steel's uniforms."
"I hope that the foregoing statement would set the record straight and clarify any issue regarding my fiduciary duties as a TDC director and integrity as a professional," he said.