50 Cent clowns Bow Wow under post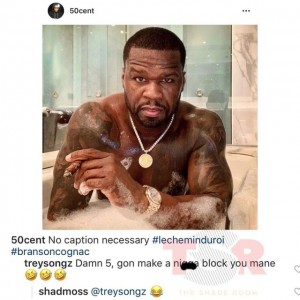 50 Cent shared a rather unusual photo of himself to his Instagram account.
Instead of the normal social media debauchery, the "Power" mogul presented himself in the buff, sitting in a bubble bath and smoking a cigar.
"No caption necessary," he wrote.
That was all it took. The post lit up with thousands of comments from fans and peers alike, including Tory Lanez and Bow Wow.
Their commentary ultimately led to Fiddy clowning Bow Wow for allegedly losing all of his girlfriends to Future, a clear jab at his former relationship with Ciara.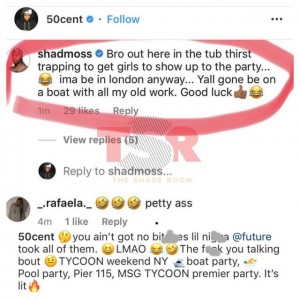 Bow Wow added, "bro out here thirst trapping to get girls to show up at the party. Ima be in London anyway. Yall gone be on a boat with all my old work. Good luck."
Finally, 50 went in for the kill with another one of his Instagram captions.
"You ain't got no bitches lil nigga @future took all of them," he wrote. "lmao
With that, Bow Wow saw himself out of the comment section and their war of words quickly came to an end, but 50 made sure to post them up for his 24.1 million followers.